In the ever-evolving digital world, harnessing the power of the Bramework ChatGPT Plugin has become a crucial step to mastering SEO. Bramework, an industry-leading AI writer, has been enabling bloggers, freelancers, and agencies to maximize their time and efficiency on each blog post.
Their latest offering, the Bramework ChatGPT Plugin, is a game-changing tool designed to give businesses a competitive edge. This innovative plugin merges real-time data and AI-powered insights to revolutionize your SEO strategy.
Regardless of whether you're an experienced SEO professional or just embarking on your digital marketing journey, the Bramework ChatGPT Plugin serves as your strategic partner, helping you to outshine your competition.
Harness the Power of AI with Bramework ChatGPT Plugin
Our AI automation solution, the Bramework ChatGPT Plugin, offers an in-depth understanding of your SEO performance by conducting exhaustive analyses.
This unique tool employs sophisticated algorithms that examine search volumes, ranking difficulties, and SERP visibility of selected keywords.
It doesn't stop there. The Bramework ChatGPT Plugin goes a step further by evaluating your content's SEO health, allowing you to gain a competitive edge.
The AI-powered nature of this innovative plugin allows for continuous learning. As a result, it evolves with every search engine algorithm update, ensuring your content remains optimized. With this valuable information at your fingertips, you can make informed decisions on which keywords warrant your content creation efforts.
Revolutionize Your SEO with Real-Time Data
In today's fast-paced digital world, real-time data is paramount. The Bramework ChatGPT Plugin taps into this need by providing real-time data on keyword performance, making it an invaluable tool for ChatGPT Plus subscribers.
By providing insights as they happen, this plugin allows businesses to stay ahead of the curve and make timely decisions, thus improving their overall SEO strategy.
How to Install the Bramework ChatGPT Plugin
If you want to install a ChatGPT plugin, simply follow these steps:
1. Open ChatGPT and click on "Settings" in the bottom left corner.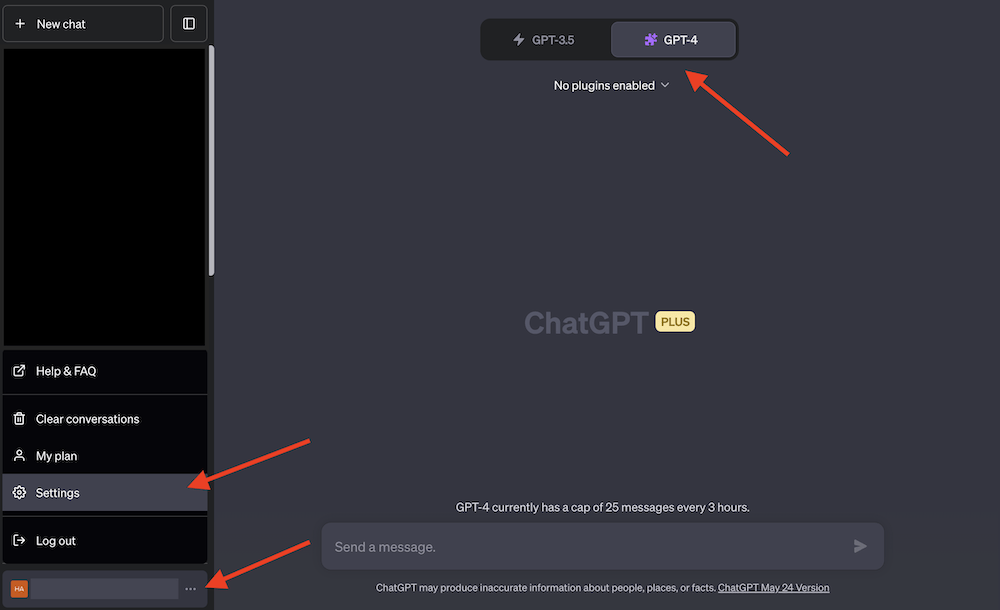 2. Select "Beta Features" and toggle the "Plugins" setting.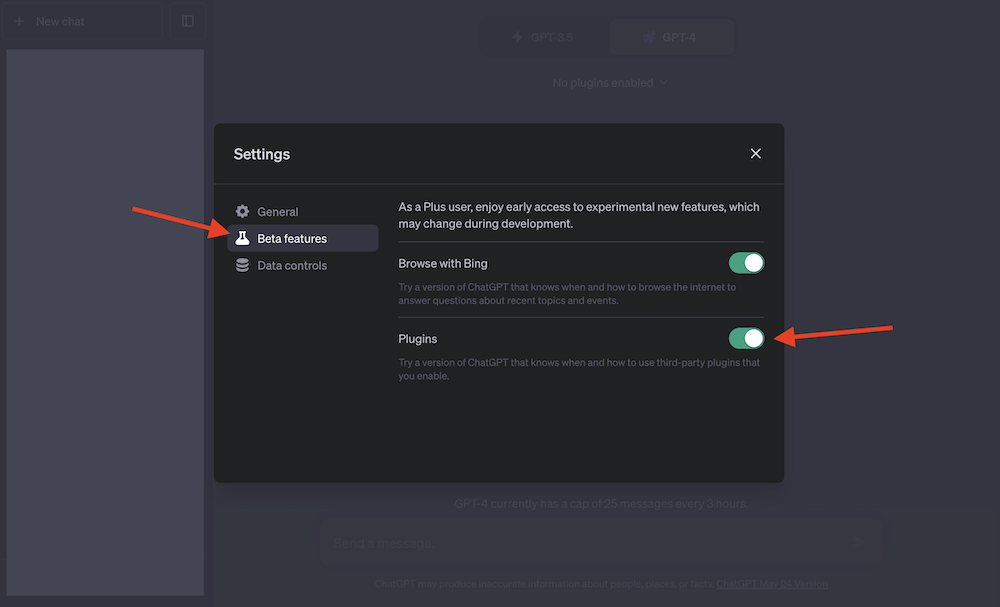 3. Select "New Chat" and switch the ChatGPT model to GPT-4.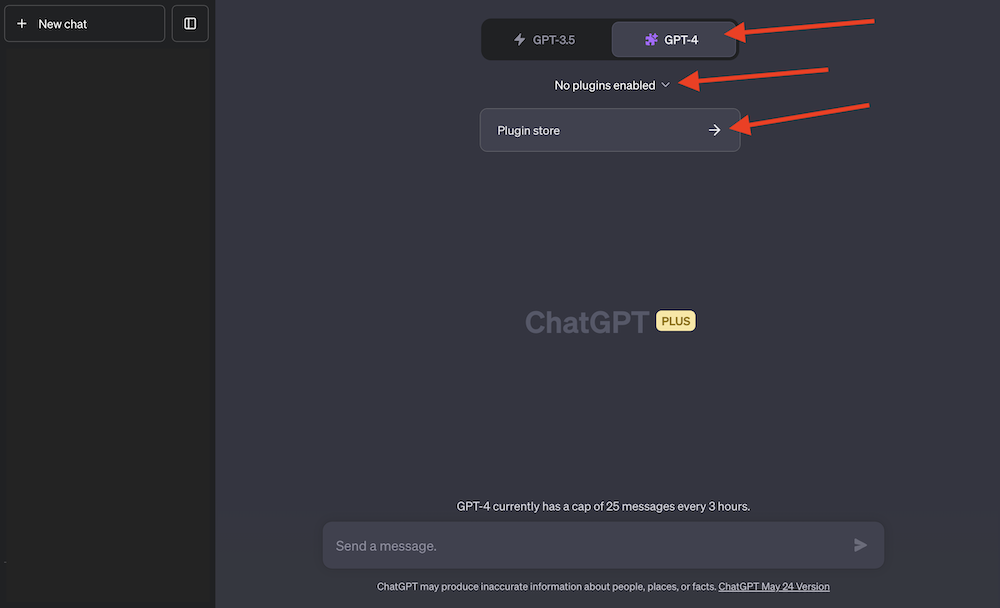 4. Go to the dropdown menu and select "Plugins" followed by "Plugin Store".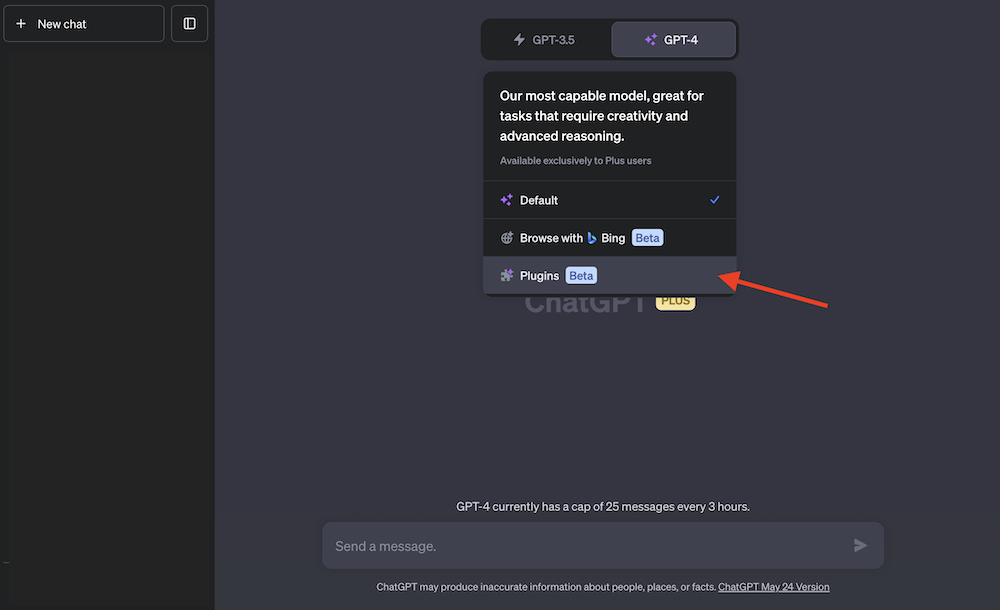 5. Search for "Bramework" in the search field and click Install to install it.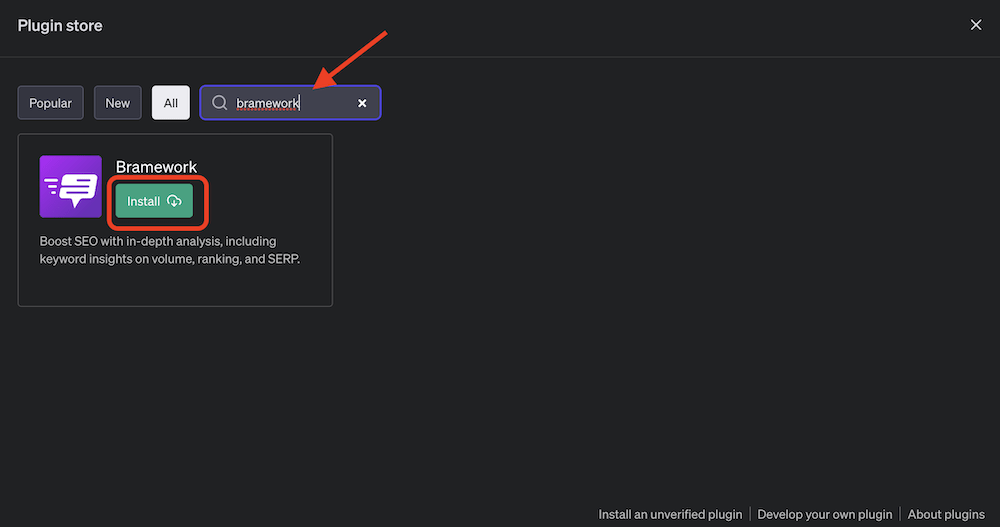 The installation process should only take a few moments.
If you ever want to uninstall the plugin, simply select it again. Please note that a ChatGPT Plus subscription is required to install plugins, as they are not available without a premium subscription.
Supercharge Your Search Results with Bramework ChatGPT Plugin
The Bramework ChatGPT Plugin is more than just a tool—it's a game-changer. By offering an in-depth analysis of your content's SEO positioning, it supercharges your search results. This not only leads to increased visibility but also drives substantial web traffic, which ultimately results in higher conversions.
Incorporating these prompts into your day-to-day operations with the Bramework ChatGPT Plugin can be highly beneficial.
Is the topic [keyword] good for me to blog about?
The Bramework ChatGPT Plugin helps answer this vital question by analyzing the selected keyword's search volumes, ranking difficulties, and SERP visibility.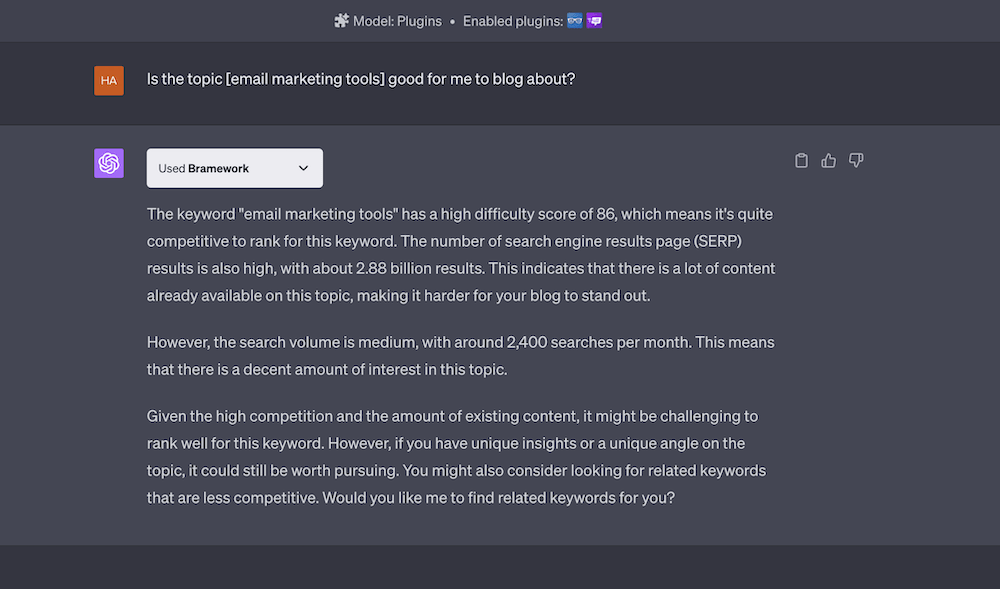 By utilizing this prompt, the Plugin will provide you with a comprehensive understanding of whether a specific keyword is worth investing your content creation efforts into.
Tell me the keywords that are related to [keyword]
This prompt aids in keyword clustering, which the Bramework ChatGPT Plugin executes flawlessly, providing you with related keywords that can elevate your blog post's SEO performance.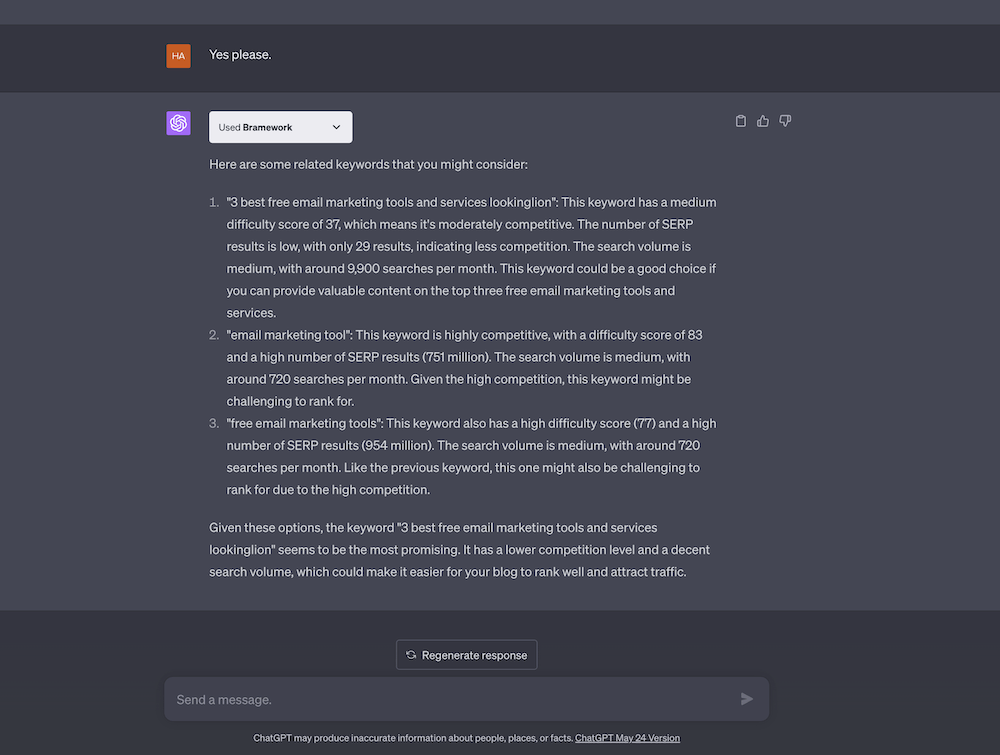 Check if my blog post about [keyword] is SEO friendly, my blog post is [URL]
Using this prompt, the Bramework ChatGPT Plugin evaluates your blog post's SEO health, giving you insights into its search engine ranking potential and providing actionable advice for improvement.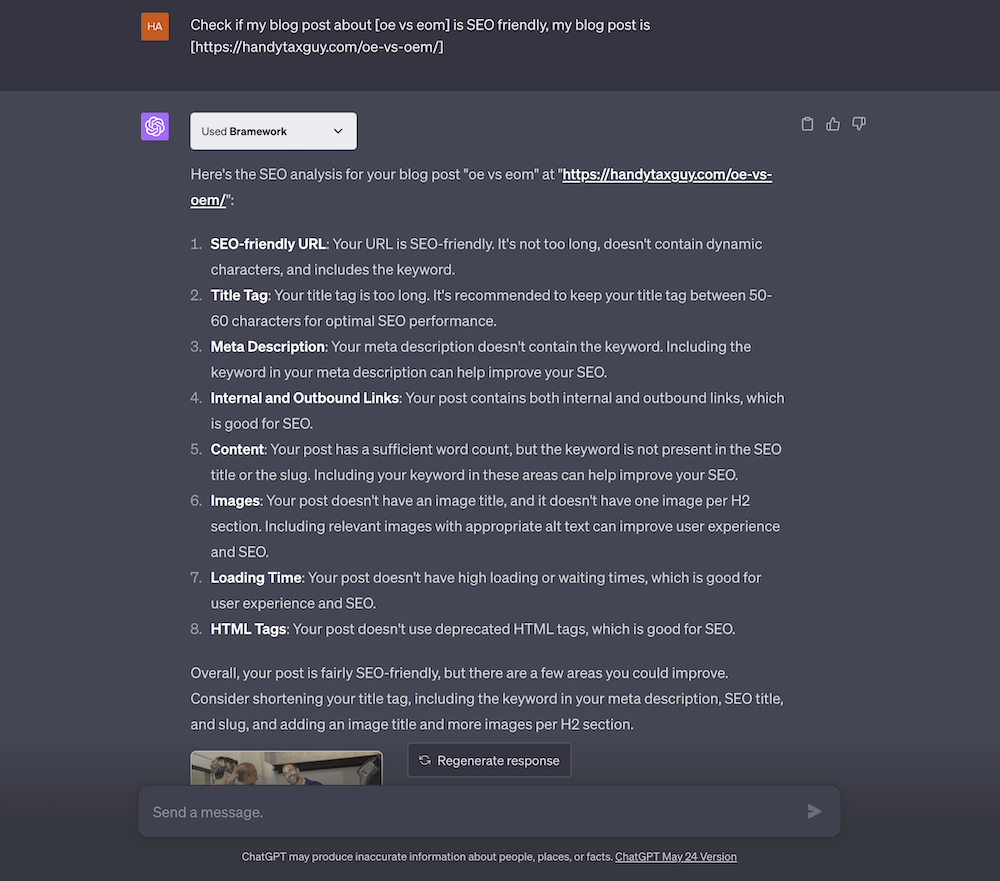 Final Thoughts
In an increasingly digital world, a tool like Bramework's ChatGPT Plugin created by the Team at Dynamik Apps is indispensable. With its AI-powered capabilities, real-time data, and in-depth analysis of search results, this plugin offers a comprehensive solution to optimize your SEO efforts.
Elevate your content to new heights by investing in the Bramework ChatGPT Plugin today.
Remember, in the world of SEO, staying one step ahead is crucial. Start leveraging the Bramework ChatGPT Plugin's capabilities to outshine your competitors and gain the upper hand in the digital landscape.
Your next level of success is just a ChatGPT prompt away!