My name is Handy. I'm a husband, a father, an iOS Developer and founder of Dynamik Apps.
Here's my story…after graduating with a degree in Computer Information Systems, I started working in the software development industry for a Fortune 500 Company. I focused on creating healthcare management software.
In other words, I was the guy who made the site where you selected insurance coverage at your job.
Over the ten years I've worked on project teams programming, testing, managing, and gathering client requirements.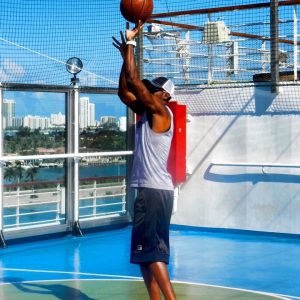 In 2007 when the first iPhone was released, I became fascinated with the product. Mainly, because of its simplicity and user friendliness. As the years progressed, I was amazed by the stability of iOS mobile devices compared to other mobile devices running android or window mobile operating systems.
I began to research why Apple products were so consistent.
I found out one of the reasons is that Apple thoroughly reviews apps before approving them for the App Store.
One day, my wife suggested that we find a developer to develop an app for one of our businesses. After looking online to find a developer, a question came to mind.
How about I develop the app myself?
I decided to teach myself iOS development by purchasing books, watching tons of online tutorials, reading blogs, and enrolling in as many online courses I could possibly find. From that point I started building my own apps for our businesses and for fun.
Each app I worked on I made sure to challenge myself by developing more features while focusing on a flawless user experience. As I progressed, friends would ask me to a build apps for them.
Word of mouth and social media quickly grew and I started gaining more clients.
At this point, I needed help to be able to develop quality apps in a timely manner on multiple platforms. I decided to put a team of experienced developers and designers together to form Dynamik Apps, A Mobile App Development Company.
Let's make great things happen!