Does your salon need a mobile app?
Did you know that by 2019 there will be about 2 billion mobile users in the world?
That's about 2 mobile devices for every three people using a phone!
Mobile apps typically come pre-installed on your phone or are available to be downloaded from an app store on any Android phone or Apple iPhone. That being said, apps are now the forefront of any online retailer or business, and mobile devices are challenging other online devices like desktops, personal computers, and even tablets.
As the world changes, apps have become the new face of customer engagement. Every successful business today owns at least one mobile app in the app store.
And that success story can easily be applied to businesses for beauty and grooming like hair salons and barbershops.
Reason being that the majority of mobile device owners usually download applications related to whatever it is they are looking for. In this case, that's the regularly needed service of grooming.
If you have an app as your mobile e-commerce tool, you are going to be marketing your products to millions of potential customers around the globe. For locally-owned businesses, this shows a huge advantage.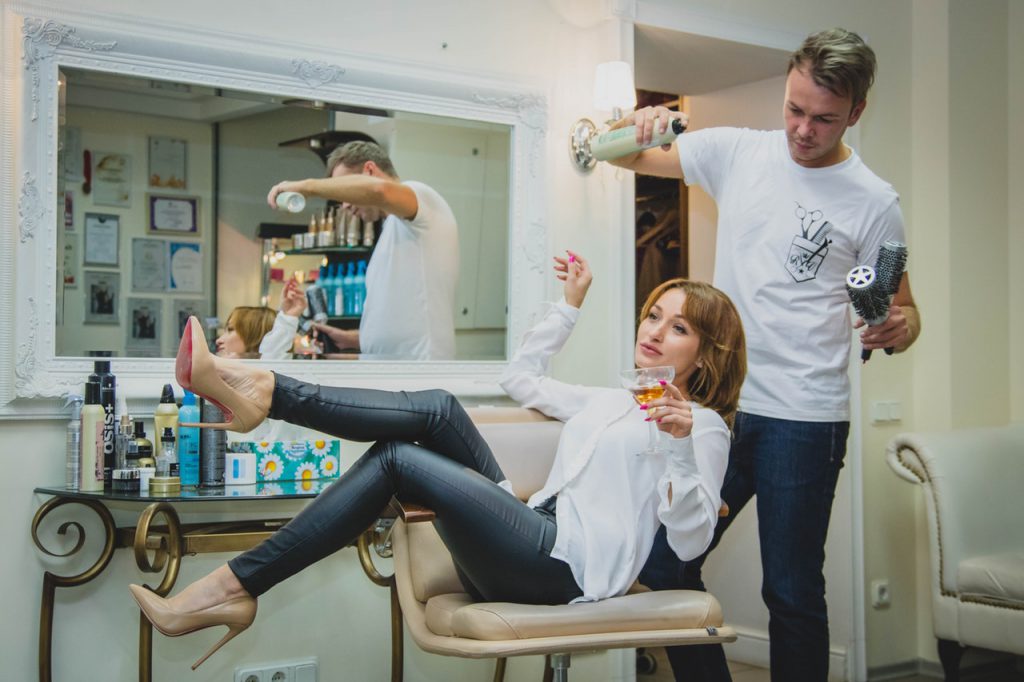 Let's check out the statistics here: in America alone, people spend about 127 minutes on average on the apps found on their mobile devices. Essentially, that means Americans are checking their phones just about every 15 minutes.
That's humongous potential!
Here are 7 benefits of having a mobile application for your hair salon or barbershop:
1 – Be Accessible
With an affordable and easy to use mobile app for your salon, all your information becomes available for customer use at all times—even if they are offline. This makes it easy for customers to browse salon images, hairstyles or haircuts, and book appointments.
They'll be able to receive faster responses from you and even like, save, or share new and interesting styles.
Customers may even be able to reach out to your social media pages and leave positive reviews about your services.
[clickToTweet tweet="Because word of mouth is a powerful revenue booster." quote="Because word of mouth is a powerful revenue booster." theme="style3″]
Customers appreciate better interactivity and personalization when it's available. For salon and barbershop owners, this is a great path to letting your customers know they are important to you.
2 – Be Informative
With an information page in your mobile app, you can describe everything about you and your salon to the customer. And as you may know, information is key to the success of every business. Salons can use this page to showcase a lot of information to help the customer easily find what they need.
And they can do this with just a click from their mobile device from anywhere in the world.
Customers are happier when they're well informed. And a happy customer means more referrals for your salon, which also means more money in your bank account.
3 – Communicate Instantly
Yet another important aspect of any salon business is communication.
Communicate with your customers through direct messages to their individual mobile device with push notifications.
These services are offered to customers when they download your app, which helps make communication easier. Your customers can receive your offers and promotional content all the time, even if they are offline at the time message was passed.
This can improve the frequency at which customers visit your salon or shop, as well as result in higher sales and a better user experience overall.
4 – Get New Customers
If customer satisfaction is at the top of your priority list (as it should be), you will not only retain your current clients but attract new ones as well. Referrals from existing satisfied users help bring in traffic.
[clickToTweet tweet="Having an app is a faster and more convenient way to increase accessibility to your salon or barbershop." quote="Having an app is a faster and more convenient way to increase accessibility to your salon or barbershop." theme="style3″]
This directly translates to increased sales because people are more likely to use a salon product or service that was referred to them than hunting for one on their own. The app also helps you connect with tourists and travelers who will be more likely to try out your service during visits.
5 – Location
Based on the features and promotional discounts you choose; mobile apps can be equipped with GPS systems that connect you to local users. This kind of data can be a good source of direction (no pun intended) for your shop in terms of marketing.
With location alerts, your salon or barber shop will stay in the conscious mind of the user so at any given opportunity they are able to choose your service location even if is just for the discount features.
6 – Reinforce Your Brand
Every business owner loves it when their brand becomes visible and is recognized by the rest of the world.
[clickToTweet tweet="Salon businesses that have an app have better credibility in the eyes of potential customers." quote="Salon businesses that have an app have better credibility in the eyes of potential customers." theme="style3″]
In this mobile app age, salons without apps are considered to be a little behind in terms of upgrades. And in cases of close competition, simply having an app is enough for many customers to choose your shop instead—just for the ease of use you provide.
An easy, and well-deserved victory.
7 – Build loyalty
Businesses are founded on the commitment of their customers. If not, the company will likely collapse.
Customer loyalty and positive reviews are the primary keys to success.
While developing a mobile app, be sure your app developer knows to make sure it is user-friendly. Customers are more likely to use an app that is user-friendly and easy to navigate.
In fact, that is the sole reason many customers will come back.
The first impression customers have of your app should be that it is compelling.
First impressions last longer than you can imagine! In this step alone, you can build loyalty and as a result, boost sales and revenue to your salon.
The importance of a mobile app for your salon or barbershop can never be overemphasized. They make it very easy to let the business to take care of the simple things like booking appointments all on its own.
This saves time for busy business owners to take care of other important things now that some of the work has been automated. Certain features like customer care services are also wonderful ways for clients to get a prompt response to their inquiries.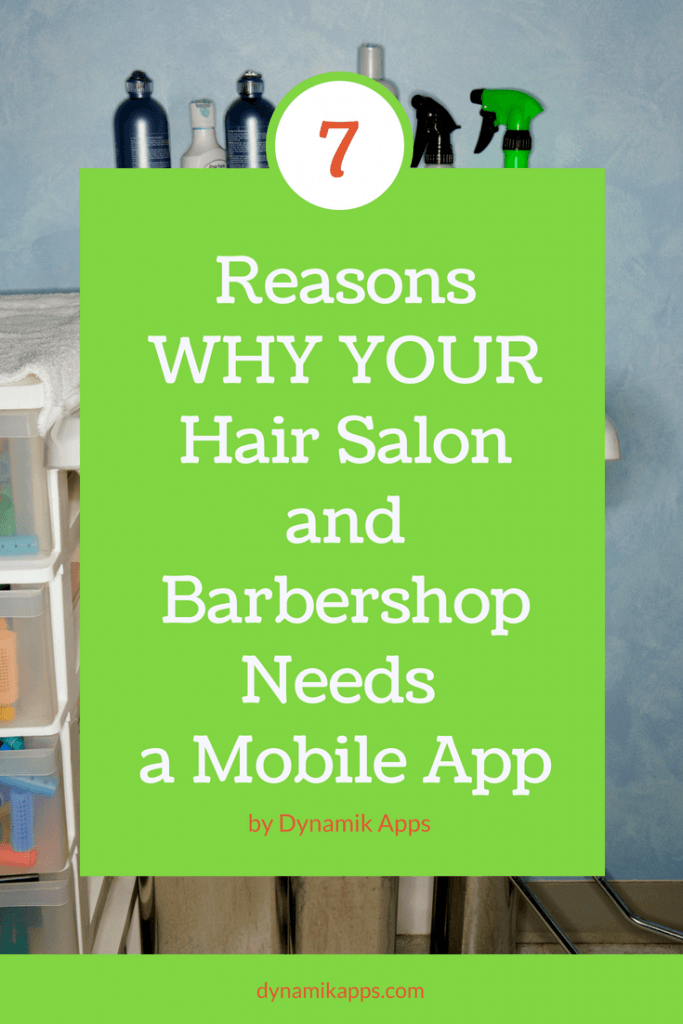 I highly recommend an app for any salon out there because you can never tell what is causing a slow day if you do not have one. More importantly, you can automate some parts of your business and focus on expanding in the areas that matter the most to you and your customers.
Not sure if a barbershop or hair salon app is for you?
Let's make great things happen!