Have you ever wanted an app like Instagram for your business?
The digital world we have today is one that's fast evolving. And as far as apps go, users are a lot more attracted to visual content.
They pay far less attention to long pieces of written content and are leaning towards high-quality images and videos a little more every day.
Instagram, one of the most popular apps in the world, is an app that houses all these features and is built solely for editing and sharing pictures, videos, and other visual content.
Instagram has taken over visual streams and was recently named one of the top ten most downloaded apps in the world.
Since its inception, Instagram has reported huge success leaving many app developers with dreams of building a similar app that performs almost all the same features.
As good as this idea is, creating an app like Instagram involves a lot of features—all of which have different cost implications. These factors are highlighted below: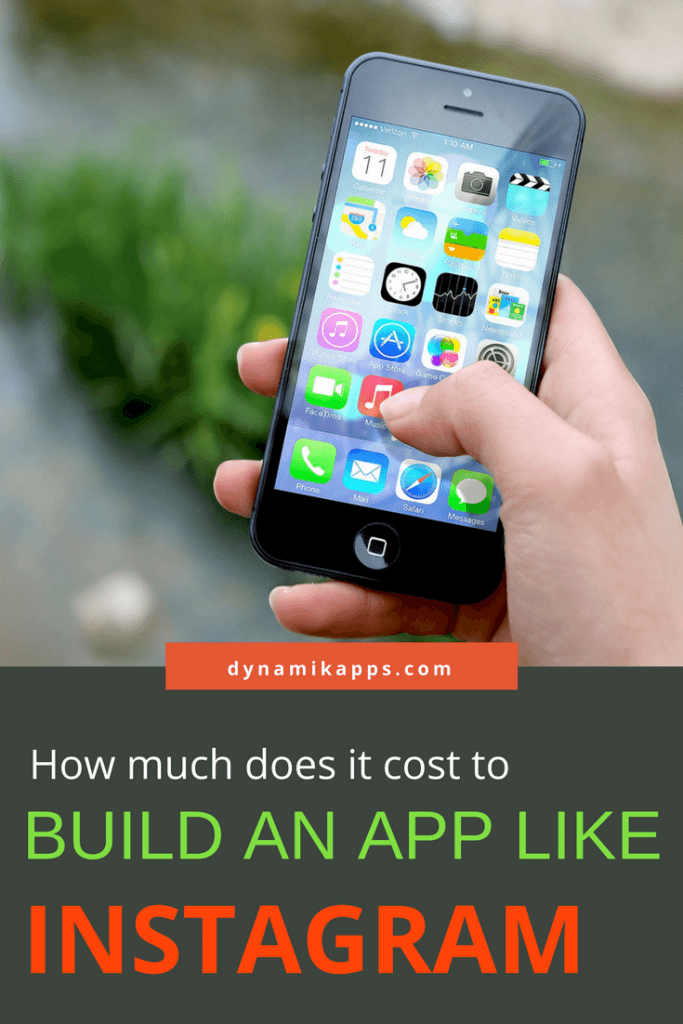 App Size
App size refers to the total amount of both the features and functionality.
To keep costs reasonable, especially for a new app, tech experts advise that developers maintain a reduced app size.
In the first version of the app, it's recommended to only add the most important or core app features. This is also known as a minimum viable product (MVP). After the MVP is created, you and your developer can decide to add other features in subsequent versions of the app.
Available Platforms
For an app like Instagram, you'll need to consider the platforms on which your app will be available as the price of development differs from platform to platform. For example, creating a mobile app on the iOS platform is rather expensive compared to the Android and Windows platforms, both of which come at a relatively lower rate.
Design
The design and interface play an important role in pricing because, in the end, those two aspects are what engage users and keep them connected long-term.
[clickToTweet tweet="If you're looking for a sophisticated design, be prepared to pay a bit more." quote="If you're looking for a sophisticated design, be prepared to pay a bit more." theme="style3″]
And while simple designs are available, it's better to stick to a look that's a more unique to set your brand apart. Once you hit the design phase, the app designer can provide a multitude of bold, eye-catching, or even minimalist designs for you to choose from.
Developers
To create an app like Instagram, you will need to hire the services of an app developer. These developers charge a fee, but it varies depending on their location, years of experience, level of expertise, etc.
New developers in the business won't charge as much as developers who have been in the game for years and have extensive experience with a variety of platforms and have built a solid base.
App Features
Filters, background music, comments, live feeds, video length, etc. are all considered app features. These are the functions of the app your users might be most interested in.
As a general rule, the more features you incorporate into the app, the higher the cost of the final product.
Features like newsfeeds or activity feeds, user profiles, image manipulation, ratings, barcodes, reviews and QR codes also increase the costs as they require a lot more coding to ensure your app is functioning properly.
You can decide to add more advanced features like data synchronization, an in-app camera, push notifications, geolocation, and geotagging for a better user experience. Apps at least partially dedicated to communication can even house external features like in-app calling and messaging, secure data travels, and connections to third-party API and OTP readings.
Depending on your goals, they're all worth considering. These features can make your app more sophisticated than those of your competitors and give your brand a competitive edge. Your options are nearly limitless, but remember, more features means a higher price tag.
Safety
To earn the trust of app users, it's important that you protect their personal information from hacking by cybercriminals. Access control methods like email ID's, social media or one-time passwords can be a good way to keep the users' information safe.
[clickToTweet tweet="The more you invest in security, the safer the app is for your users." quote="The more you invest in security, the safer the app is for your users." theme="style3″]
In fact, internet and online safety can be an app's biggest and most valuable asset.
App Interaction
Interactive measures like instant messaging or direct message option, social sharing, and universal linking should be incorporated into the app. These enhance the overall user experience and attract more prospective users.
The Final Price
A combination of all the features above and their functionalities play a role in the final cost of building an app like Instagram. And as you might imagine by now, the complexity of all the individual features makes giving an exact price a tad difficult.
Though it is a complicated question to answer, it is possible to obtain a close estimate.
Without considering the mobile platform of your app, a typical base starting price would be somewhere between $10,000-$15,000. This could potentially cover everything from support, to maintenance, to the overall performance of the extremely content-driven and automated processes found in an app like Instagram.
Once we finally factor in the cost of the mobile platform it will launch from, the price varies a bit more.
Based on research, design, technology, and business logic, an app like Instagram can run as low as $7,000 to as high as $15, 000 for Windows phone.
This is by far the cheapest option possible after all its features are considered.
For Android devices, an app like Instagram can cost about $32,000.
As for the iOS counterparts, development would be at least $40,000.
Given that most iOS supported mobile apps are heavier than their Android and Windows counterparts, the price of the iOS version shouldn't come as a shock.
If you're planning on making your app available on all platforms, your final price can end up at about $100,000 to cover all the key features Instagram-like app.
Needless to say, building an app like Instagram requires quite the investment to ensure excellent quality and a strong network of users. Once your app is finally complete, it'll need a good maintenance team to constantly update and improve its features.
Let's make great things happen!