So how much does it truly cost to build an app?
The giant strides in technology have ushered in a new era for businesses everywhere. Before the advent of mobile technology, the only digital means most brands had to generate sales was through social media platforms and websites.
Today, evolving times have made building custom mobile apps the go-to method for businesses to experience profitable success. Studies show that just last year, smartphone users downloaded almost two hundred billion apps!
In fact, the amount of time people spent on using apps has almost tripled as apps are now central to users, prompting entrepreneurs to transform their ideas into apps.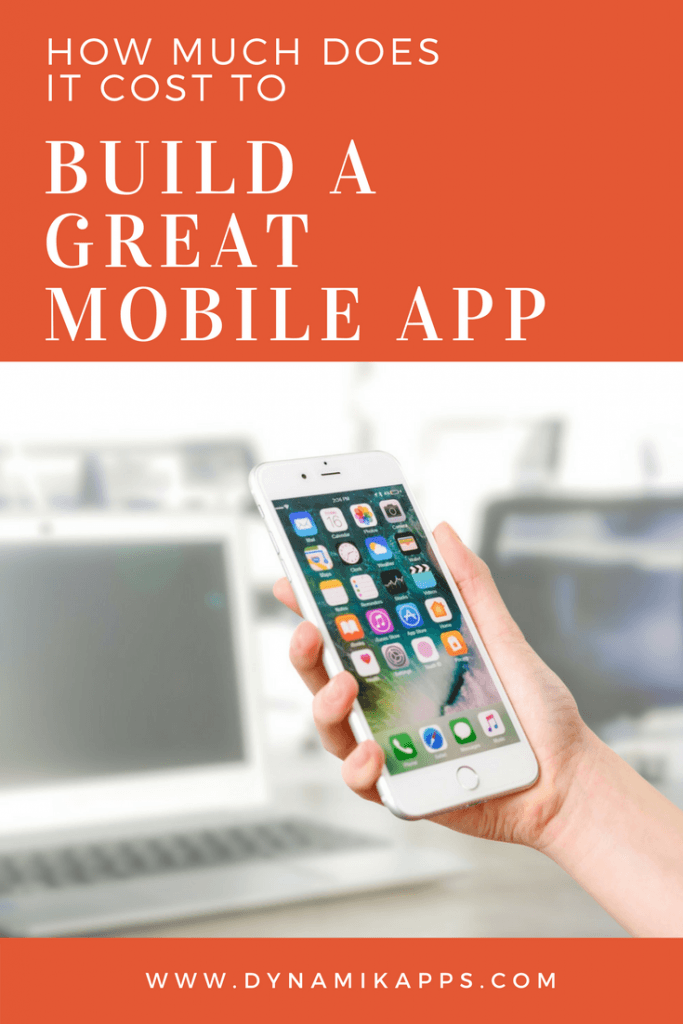 If you're an entrepreneur looking to build a mobile app, you'll need to know how much the process can cost.
But first, you will need to decide which type of app you're building for your business.
What type of app do you think would be reliable for your business?
Will the app be public or exclusive to internal users?
Will it be simple and informative, or interactive with customer care agents?
Will the app serve a long-term or short-term purpose?
And the list doesn't stop there. All the questions above and more need answers to determine your requirements and the cost of the app.
Your developer can provide you with estimates, but it's nearly impossible to quote a fixed number at the very beginning of your project. This is majorly due to the complexity of app development process itself.
Throughout the course of any project, there are several factors that all ultimately affect the final cost.
Before your estimate can begin, a developmental cost breakdown is necessary to determine what kind of features your app will need. The breakdown also dives into some of the major aspects of your app that will help decide its final price.
Some of those factors may include:
Supported platforms
App Purpose
App Type: Native or Hybrid
Supported Platforms
Perhaps the most important factor, deciding the platform you want your app to run on is a huge factor in determining price. You need to decide if the app would be supported by Apple, Android or Window platforms or a combination of all three.
The cost of each platform varies as it ranges from $5,000 to $15,000 . If the app will be available on all the platforms, you can generally expect a higher price tag.
Purpose
Your app needs to have a specific purpose. If you're on a tight budget and want to cut costs, we recommend a single purpose app.
For example, if the app is meant for online financial transactions alone, it would cost less than if it is built for multiple financial functions.
While multipurpose apps are more versatile, they will undoubtedly cost more to develop. Depending on how engaging you want your product to be, it's an investment worth considering.
Native Vs. Hybrid Apps
Deciding between either a native or a hybrid app also affects the final cost of mobile app development.
Native apps are apps created for a specific operating system like Windows, iOS or Android.
These apps are "native" to the platform you intend them to run on. If you plan on targeting all three platforms with your app idea, your developer will need to build separate apps, each native to a specific platform.
Alternatively, a hybrid app is one that's "wrapped" in a native framework built with strong languages like JavaScript and HTML.
These kinds of apps work on multiple operating systems and make it so your developer only needs to build one. However, they don't function as well as native apps, and by comparison, they load much slower.
Most apps developed by businesses are native apps given how much better they function. However, it's best to consult with a tech expert as to which app type suits your business the best.
After you've decided on an app type, your developer can finally start to craft an estimate for your project.
Actual Cost and Price
If you're considering bringing your mobile idea to life with an app, it's important to note that the cost of building the app depends its overall complexity and robustness. Other influencing factors include the app design, native versus hybrid platform, development life, and so much more.
That being said, the cost of developing a mobile app largely depends on its features, its uniqueness, the location, as well as the skills, expertise, and efficiency of the team of developers.
Though it isn't possible to give you an exact price as to how much your project will cost, an estimate can be provided.
Here are a few ballpark numbers you can use to get an idea of how much it'll cost to build an excellent app:
For native apps, you'll need to hire at least two native application developers for both the iOS and Android platforms at no less than $120,000 per year. That is about $10,000 per month.
A UI/UX designer is also necessary on either on a part-time or full-time basis. These designers charge as high as $6,500 per month which can cost as much as $80,000 a year.
To be able to correct any problems the app may run into, you should also consider hiring an Engineer. Their services cost up to $80,000 per year ($6,500 per month).
And finally, an efficient team to manage the application costs about $120,000 in a year which is about $10,000 in a month.
These above costs also vary on how complex the app will be.
"A simple app would take less than ten weeks to build while complex apps can take over 28 weeks to develop."
For iOS-enabled devices, general prices might look like the following:
Simple Apps: $1,000-$4,000
Game Apps: $10,000-$250,000
Database Apps: $8,000-$50,000
For Android devices, the numbers are a bit different:
Elementary Apps: $25,000-$35,000
Standard Apps: $45,000-$55,000
Complex Apps: $55,000-$100,000
High-tech Apps: $75,000-$150,000
The development of mobile apps doesn't end after they're launched.
There are other maintenance costs that are incurred almost immediately. Things like bug reports, suggestions, etc. all require ongoing maintenance to make sure your users get the best service at all times. And although a team of app developers is technically optional, tech experts recommend securing a team at least until the application bugs are fixed, and the product is stable.
Once that stable version is in place, you can hire the developing team on a contract basis to keep the app running smoothly for your consumers.
Though professionally built apps can be expensive, it doesn't necessarily mean that the best way to build a successful app is to spend tons of money. Rather, your best bet is to hire a competent team that's willing to do the extensive work to make sure your mobile app runs smoothly.
The right team will learn about the app goals, analyze several case studies, watch videos, read books, and talk to the appropriate experts to ensure you get the best product.
The process takes a while, but it is always well worth it in the end.
Remember, it takes a series of consistent steps to get this done. After all, Rome wasn't built in a day and total cost of developing the app largely depends a lot of closely related aspects.
The important takeaway message here is that app costs given at any point in time are almost never final. App costs are subject to change as your app progresses and your product is brought to life.
Find out how much it cost to build your app using our,
Let's make great things happen!